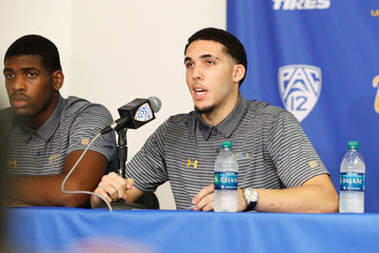 LiAngelo Ball now appears to be coming clean about the circumstances that led to the crime. Ball, speaking on the Today Show, essentially said that he "took something" because his teammates did first. Here's the quote:

"We all went out one night and went through the malls. Went to the Louis Vuitton store, and people started taking stuff and then, you know, me just not thinking and being with them, I took something too.

​We left and I started thinking we'll just get away, you know how kids think. I didn't realize until I got back to my hotel, I'm like "That was stupid." By then it was too late. Sure enough, the next morning, the police came and got us."